About Us

Crystal Clear Water Treatment, Inc., with over 10 years in the water treatment business, provides consistently high quality knowledge and experience, accurate information and safe, effective solutions to our residential and commercial customers.
Company founders, Russ and Penny Brown, with over 26 years of experience and many stories to tell, are excited to announce that they have passed the torch of ownership on to new owners, Pam and Ron Krueger.
Ron and Pam are committed to maintaining the quality of service their customers are accustomed to, in addition to being forward thinking in bringing new and innovative ideas and technologies to the water treatment industry.
Affiliations & Certifications
American Water Works Association (AWWA)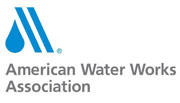 State Licensed Water Operators
Privacy Policy