About Us

Crystal Clear Water Treatment, Inc. is a family-owned and operated company built on the strong ambition and integrity of its team members. All of our technicians are fully trained in spa and pool servicing, maintenance and repairs. Our knowledge and experience allows us to bring accurate information and safe, effective solutions to our residential and commercial customers.
The Key Players
Russ Brown
Owner and operator Russ Brown came to us from upstate New York over 26 years ago. It took only one ski trip for him to fall in love with the breathtaking scenery Colorado offers, and he packed up his life and moved out here not long thereafter. Russ is highly respected in the water operation industry and holds multiple levels of specialized state certifications in water treatment.
Penny Brown
Owner and "numbers girl," Penny Brown is a Colorado native whose management skills and attention to detail strengthen our operations. Penny's love for the fresh Colorado air inspires her to continually find environmentally-friendly solutions for the company and for our customers.
Mike Whorton
Mike carries a passion for the water operation industry and brings extensive knowledge and field experience to our team. The teamwork between Mike and Russ spans back more than 25 years, and adds to the camaraderie in the company. Mike also holds many levels of specialized state certifications in water treatment. He specializes in whole-home filtration system installations and spa repair.
Affiliations & Certifications
American Water Works Association (AWWA)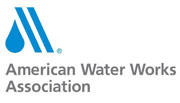 State Licensed Water Operators

Privacy Policy