About Us

Crystal Clear Water Treatment, Inc., (CCWT) with over 10 years in the water treatment business, provides consistently high quality products combined with our knowledge and experience, accurate information and safe, effective solutions to our residential and commercial customers. The majority of our customer base are long term, repeating customers and referrals.
Residential services include water treatment services and installations for whole house filtration systems, RO systems, water softener systems and well production testing. In addition, we provide AOP products and services for spas, pools and water features utilizing UV lamps and Hydrogen Peroxide solutions.
Commercial services include scale and corrosion programs for HVAC water for chilled and hot water systems, cooling towers and steam boilers. In addition, we supply and pump heat transfer fluids including glycol.
CCWT is a state licensed ORC operator for Public Water Systems requiring testing by the CDPHE. (Licenses include Class D, C, 1 for potable and waste water.)
Affiliations & Certifications including:
American Water Works Association (AWWA)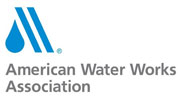 State Licensed Water Operators: Class D, C, 1 (potable and waste water)
Member of the Federal Water Quality Association FWQA
Privacy Policy